We're a team of highly skilled tech professionals with years of experience in different fields vowed to revolutionize the people's web experience.
The Team Behind Our Amazing
Creations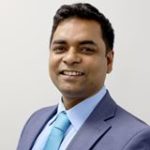 Shahed Alam
Founder, CEO
This is Shahed Alam, a passionate content creator and video blogger with a great thirst for knowledge. A superior desire for excellence in performance drives my spirit. Discovering challenging aspects has always been my thing. As a consequence, I am capable of investing my years of journalistic experience in the marketing communication industry. Previously, I worked with the BBC, CNN, Daily Mail, PRI and a couple of other internationally recognised media outlets as a Fixer/ Research Assistant. I had the privilege of joining several major Bangladeshi TV channels as a Broadcast Journalist as well. Besides, I have tackled the content aspect of several renowned New York based websites. Client satisfaction is my pleasure and I did suffice the requirements of the companies I partnered with. Cooperating with a daring project and adding substantial value to an existing status quo is my goal. I believe that your brand shines the best with a proper use of language.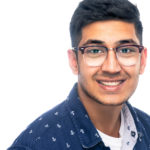 Farhan Rahman
Chief Marketing Officer
This is Farhan H. Samin, working as a Digital Marketing Executive for Nexus Promotionals. What can I do for you? Well, you have a brand and you must have the word out. I am the man who is capable of flashing your brand to a wider customer base around the globe. I can develop, manage and implement marketing campaigns to promote your company, products or services. You can rely on me for driving ever more website traffic or for lead acquiring. My masterful skills over web analytics tools will be immensely effective for meeting your online goals. Previously, I had the opportunity of getting involved in many renowned projects related to Media and Communications in NYC, such as Read Alliance, Apollo Theatres and U.S. Air Force JROTC. I also offer an elaborate experience in photography and am a proud graduate of the WD School of Photography. Moreover, I was also a cadet from the USAF JROTC, and developed a finesse in working on Media and Communications under military formation.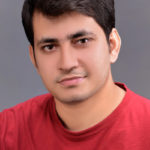 Hedayet Rumi
Team Lead
Hi, This is Rumi offering you 5 years of SEO and Digital Marketing on-field-experiences. Currently, Google ranking estimation rests on more than 200 signals. However, a few of those criteria are uncompromising as well as unforgiving in either rewarding or punishing a website. So in this context, ranking your keywords and generating organic traffic flow is my hard earned specialty. Reviewing, analyzing and implementing changes regarding search engine optimization squarely rests upon me. This process is totally meant for maximizing traffic to the website as a result of improved page rank within search engines. Of course, you want your website to land on top of search engine results. I am the SEO specialist you have been looking for all these times to do that.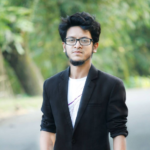 Abdullah Al Emon
Graphics Designer, UiUx
I am Abdullah Al Emon, a professional graphic designer with extensive experience in Business card design, logo design, company identity, flyers design for the past few years. As an admirer of graphics design, what can a person ask for? Certainly, one such person asks for superb visual concepts. Communicating ideas lies at the core of this profession and I know this fact by heart. If you need to inform a wider audience about your ideas or products or brands and you are genuinely looking forward to capturing their heart then and there, I am your guy. I want to take this opportunity to invite to my portfolio so that you can get a clear concept on my unrivalled skills in the graphics design department. You imagine a thing and I deliver the thing via the digital platform. Let's jump into action right now. I am ready to undertake huge challenges meant for bringing unprecedented growth.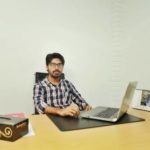 Dipto Ray
Senior Web Application Developer
I am Dipto Roy and have been working as a full stack web developer for several renowned companies for the last 5 years. Putting together a perfect design and programming combination is my first priority when it comes to web development. I design and develop responsive websites using the most current technologies as well as techniques to channel the best user experience while satisfying customer needs. In addition, I have necessary communication skills to effectively understand and comply with the client demands to the point. I am a fast learner who enjoys gigantic professional challenges. I have participated in developing 100+ websites and a simple look at those accomplishments can comprehensively give you glimpse on my design and practical skill sets. Let's join hands and produce some wonders thereby.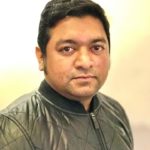 Sajid Haque
Central Coordinator
This is Sajid Haque. My education as well as qualifications both lies in Mass Media and Communication. I worked with Bangladesh Rural Advancement Committee (BRAC)'s (the largest NGO in the world) Micro Credits Program as a specialist to improve the communication skills of the field staff. Moreover, I have gathered additional experience by working under The United Nations Development Programme (UNDP) to fundamentally increase the communication skills of the tribal people of Bangladesh. Mostly I kept myself engaged in broadcast journalism in a number of leading television channels of Bangladesh. Besides, I was rewarded with a few awards for best journalism including Canadian Excellence Award for South Asian Journalist.