Web design and development company in NewYork
Next gen web solution
Our specialists appeal to the most sophisticated tools and ideas to revamp your business. As your partner, Nexwebit streamlines all web development services and digital marketing requirements.
Intuitive & unique web development services in New York
Nexwebit is the best website development company in New York. We have been serving both Fortune 500 companies and small organizations for years. Our profound understanding of web development helps us fully grasp your website development requirements. Therefore, we generate tailored web development solutions for you.
We introduce the best and most useful business solutions across the spectrum. A host of responsive layouts, websites, and eCommerce stores yields unprecedented leads. At the same time, you experience a significant surge in product promotion on social channels including Facebook, Twitter, LinkedIn, etc. Our immaculate web development services in New York boost your vision and mission.
Your company requirements bear prominence. We make sure you do only the right things in the right ways. You have a notable role together with our IT specialists.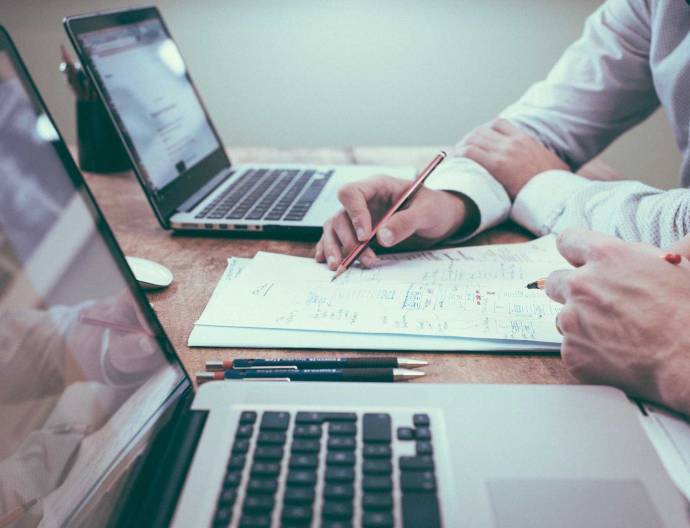 about us
Workflow On Nexwebit:
01
Your company requirements bear prominence. We make sure you do only the right things in the right ways. You have a notable role together with our IT specialists. Also, we facilitate smooth and warm communication between the stakeholders prompting the approval.
02
We deliver far-reaching development output. Master planners do and redo the schemes for the finest finish. Nexwebit professionals give it an exhaustive test. Be it a website or an application, we study the test outcome and fortify it for field performance.
03
Lastly, sharp user experience holds eminence. The project goes live and our experts review the visitor trends. We also take care of the maintenance and necessary future reshaping. Deft revisions bolster the project to fight the competitors.
We picked Nexwebit a year ago for its cost-effective web design. Finally, the sharp layout and brilliant outlook of our WordPress website are a delight. Having great partnership all along with an eye to the future!
Their lightning-fast website design and development brought momentum to our organization. They are adept at social media marketing too. Now, we have a robust online presence.
Nexwebit's initiatives proved decisive for our new website project New york community. Great communication and agile delivery define them. 100% satisfied with the outcome!
Experience groundbreaking Nexwebit tech touches
You have reached the perfect place if you are looking forward to building a Static or a Dynamic or a custom website. Our in-house pool of talented as well as experienced developers make sure that you receive the perfect web development service. They are highly adept at designing and developing a website from scratch keeping everything in line with your expectations. We have a strong foothold in developing budget friendly, dynamic yet simple to use websites for both local and global companies.
You can squarely rely on our services as Nexwebit is one of the most trusted companies. We fully know and evaluate your time. As a result, our team exclusively focuses on finishing the project within an agreed upon timeframe without compromising on the grounds of quality to a tiny bit. If you are truly craving for building up a significant brand image for your company, our design and development services are right here for you.
From our blogs.
Unleash the power of futuristic web solutions. IT & digital media merge their power here in Nexwebit blogs.